Creating an augmented reality app for the J. Paul Getty Museum.
This collaborative project with Hanna Andersson, Lizzy Joelson, and Matheus Spinelli for the UCLAx course Design III: Advanced Design Practice was not officially affiliated with the J. Paul Getty Museum. However, the Getty design department still deserves special thanks for their educational support.
BACKGROUND
As a design intern at the Getty, I had a pretty cool opportunity to get involved with the museum's ongoing guest experience research. Some of that work focused on the Getty's mobile and web offerings—getting more visitors to use them, considering ways to integrate existing options, and identifying opportunities for new ones. While studying guest interviews and journey maps, I noticed a "white space": people were highly engaged with the museum's architecture and gardens, but there weren't any digital experiences to complement this engagement...yet.
One important consideration was ensuring that the Getty's art collections would remain a primary focus, since they are at the core of the museum's mission. The best digital experience, therefore, would draw visitors into, rather than distract from, the art.
frame THE QUESTION
How do we enhance visitors' experience of the Getty's architecture and gardens while advancing the museum's commitment to sparking curiosity and appreciation for the visual arts?
EMPATHIZE & ideate
Using the Getty's existing guest research, we identified a desire for more context surrounding the museum grounds. At the Getty Center, people were especially taken by the stunning views, but few (especially tourists, which comprise a large percentage of the Getty's visitors) knew exactly what they were seeing. Inspired by apps such as SkyView and Google Street View (formerly Photo Sphere), we thought that augmented reality might offer a solution.
Below is a storyboard sketch I created to examine how an augmented reality app could help visitors learn about the Getty's views, architecture, and gardens:
Again, leveraging the Getty's guest research, we also realized that a major barrier for visitors who might have used the Getty's existing digital experiences was lack of awareness. Part of our solution, then, would require reimagining how people could discover the app. One of my ideas: a recharge station (with phone chargers and seating, so you can recharge in more ways than one) that would double as a 3D map showing the best places to use the app.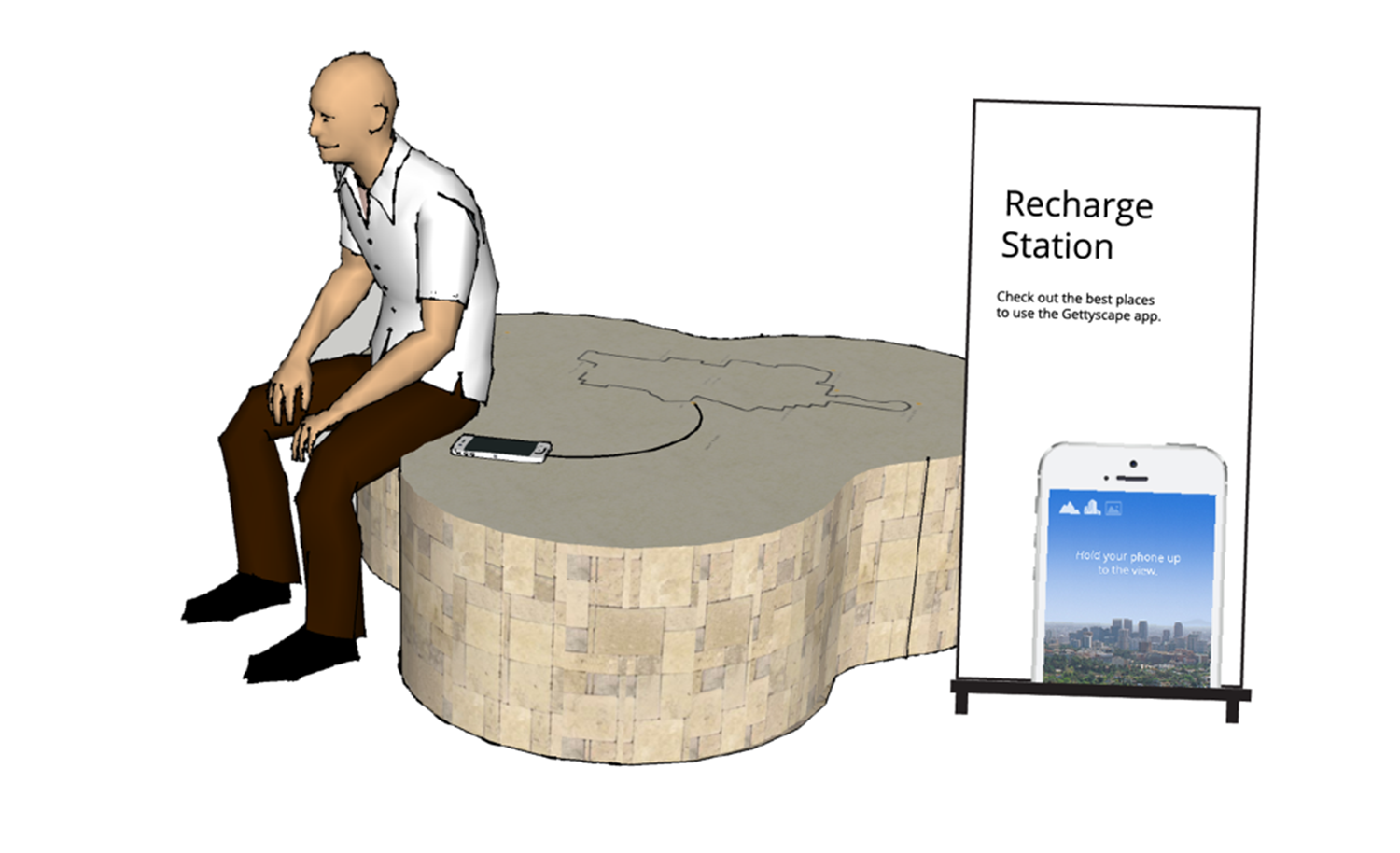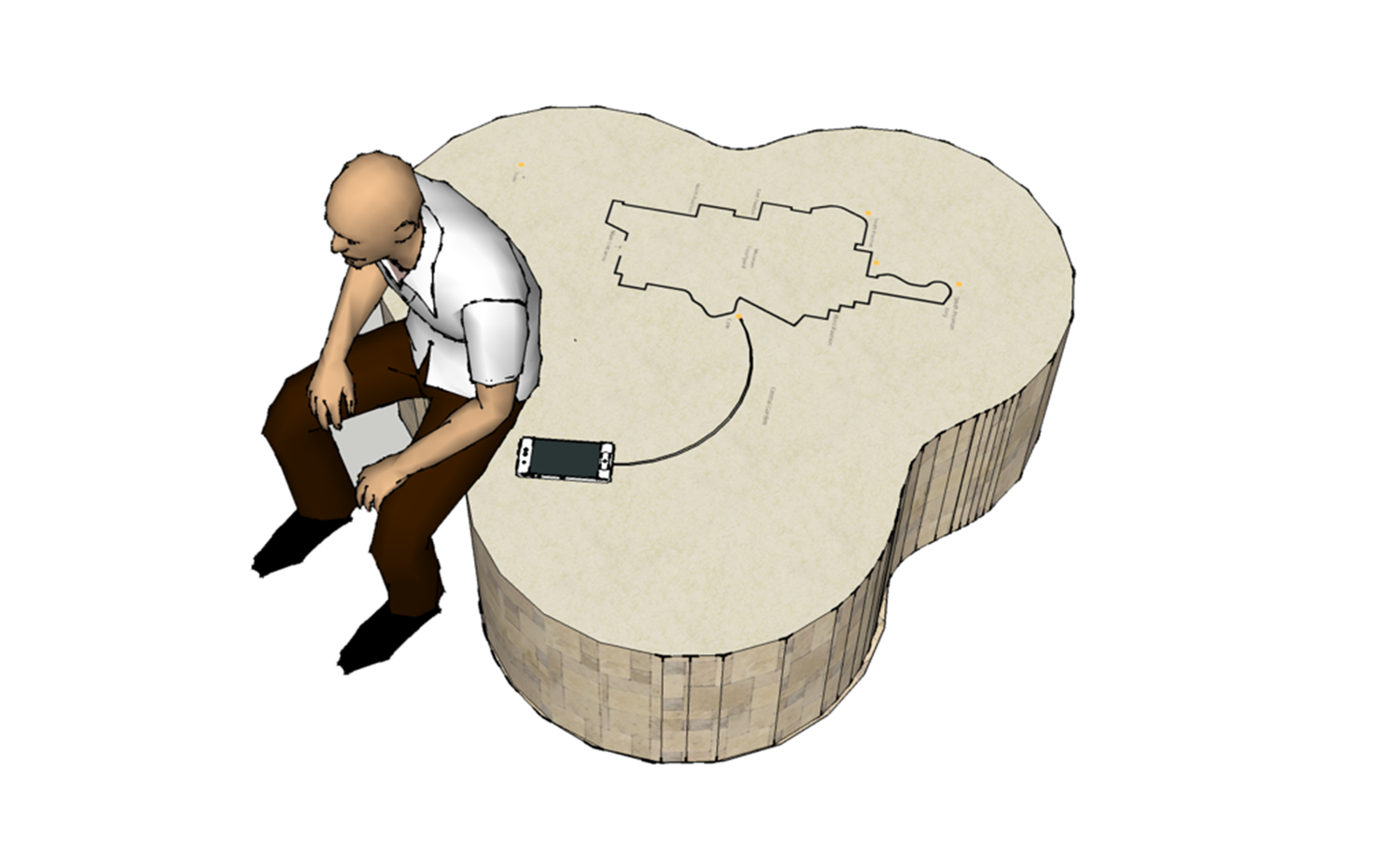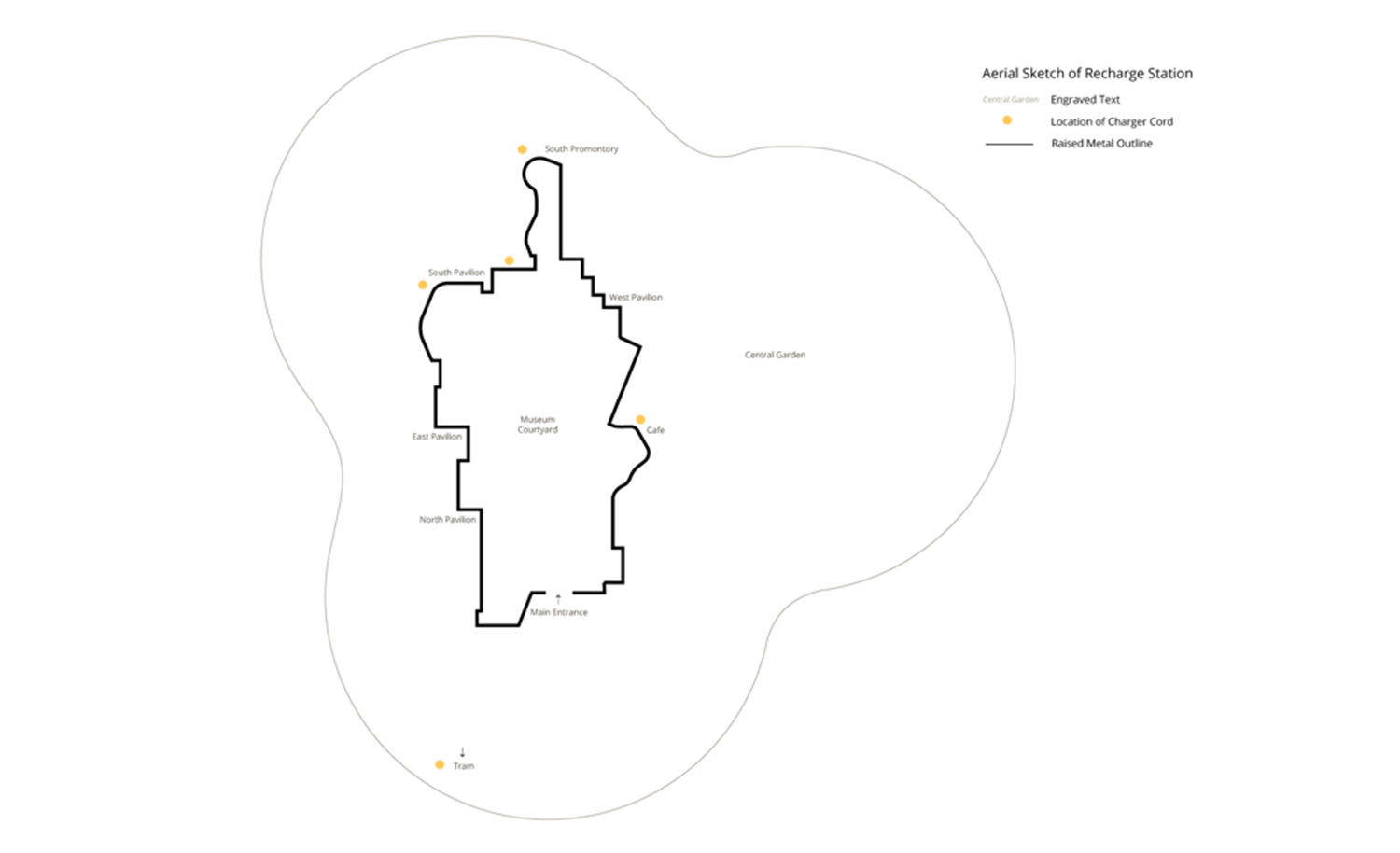 PROTOTYPE
Here's a high-fidelity version of the app that I created: